Anyone can make a website. But create a dynamic web presence that melds creative vision, design inspiration, data-driven processes, expert technologies, and proven strategic thinking? That's what we do. We build a powerful web presence filled with compelling content that meaningfully conveys your brand, drives online visibility, boosts engagement, generates leads, increases sales, and delivers significant ROI.
We do all of this by working with you, asking questions to build a deep understanding of your business, your ideas, your goals, and your dreams. Whether you're a mom-and-pop shop, an entrepreneurial endeavor, or a global enterprise, we know what it takes to create the most authentic and interactive touchpoint of your brand. And it works.
We collaborate with you to deliver focused, performance-based digital marketing that converts visits into purchases by getting your brand in front of the right customer at the right time.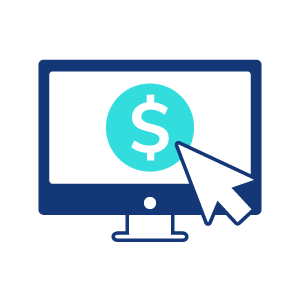 Pay-Per-Click Advertising
PPC advertising reaches your most qualified audience where they're already looking, getting a leg up on the competition while boosting your brand to the top of your market niche.

What's In It For Me?

We actively monitor and manage your PPC campaigns. Using real-time analytics, we assess and adjust to amplify your conversions and revenue-producing results.
Search Engine Optimization
We take a comprehensive approach to SEO, planning on-page and off-page strategies that do more than rank, so your visitors stay on your website, interact with your content, and take action.

What's In It For Me?

There's no guesswork here. We research and analyze every facet of your web presence, crafting a custom strategy based on hard data to deliver the best results.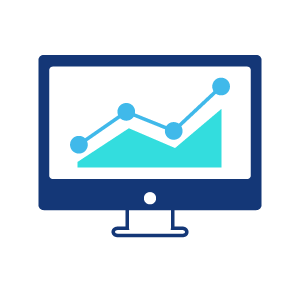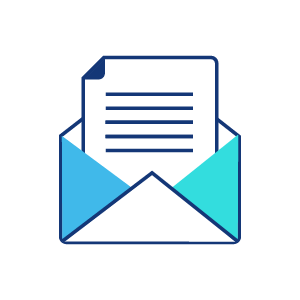 By having a direct channel to reach your customers, email marketing is a cost-effective and highly personalized method to build trust, as well as generate and nurture leads.

What's In It For Me?

No spam marketing. We develop email campaigns that cut through the clutter, drive a high open rate, and foster strong B2B and B2C relationships.
Learn What Your Marketing Can Do
Schedule Your Strategy Meeting Now.
Let's Collaborate!
Sud, VP of Client Solutions